Alba Translation Agency: Russian translation services by native speakers.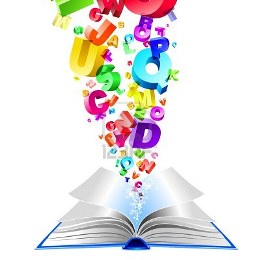 At the ALBA Translation Agency we offer you the complete package of high quality business and personal Russian translation and interpreting services: translation plus editing, interpreting (consecutive and simultaneous), text design and layout, notary certification of translation and document legalization (apostille) etc. Amongst our regular clients are many large Russian and international companies. Our translation agency provides a convenient way to get fast and professional-quality translation of your business materials (contracts, user manuals, website, communications etc.) or of personal documents/ certificates (passport, birth certificate, diplomas). You will find information on our services and prices on this website.
The principal advantages of using Alba:
The knowledge, skills and framework to get it right!
• We engage only the most experienced translators who are native speakers of the target language for your documents.
• The majority are not only highly educated language professionals, but also have significant experience in specific areas of business, technical, IT, marketing, medical or legal work - and are assigned to translation projects in line with their expertise. They are therefore fully aware of the relevant specialist terminology needed to ensure complete accuracy.
• Furthermore you can be assured that in addition to full proofing by a bilingual editor of every Russian translation carried out by the Alba agency all technical translations are additionally checked by a technical specialist.
• The high quality of operations at Alba is ensured by the meticulous testing of our translators and the full control over translation and proofing by our editors.
Client orientated
• You may place an order and send documents for Russian translation in whatever way is most convenient for you (by phone, fax, e-mail, personally or by using our courier).
• Regular clients may contact us at any time, including week-ends and holidays.
• Corporate clients may place orders without prepayment.
• We ensure the absolute confidentiality of your information. - All our personnel and translators are under confidentiality contracts with the Alba agency.
• We can translate any document created using PowerPoint, Word, Excel, Access, FrameMaker, or Adobe Acrobat.
As an extension of our translation services our team of interpreters are able to provide you with valuable assistance and advice during international or local conferences, when accompanying delegations or for negotiations with Russian organisations.
We offer you both consecutive (e.g. for courts, meetings etc.) and simultaneous interpreting (for conferences – spoken or whispered concurrently with the speaker).